About NECINA
Welcome to NECINA, Founded in 1996, NECINA is a premier non-profit organization for professionals that innovate and build their success through global information exchange and local professional networking, through investing their future with adoption of new technology and best business practices, and embrace the change in Information Technology industry in the New England area.
NECINA will create value for you by brief you on the latest Technology, connect you with superb Talents and Experts, help you build your professional and social Networks, and support you in developing your career and startup business.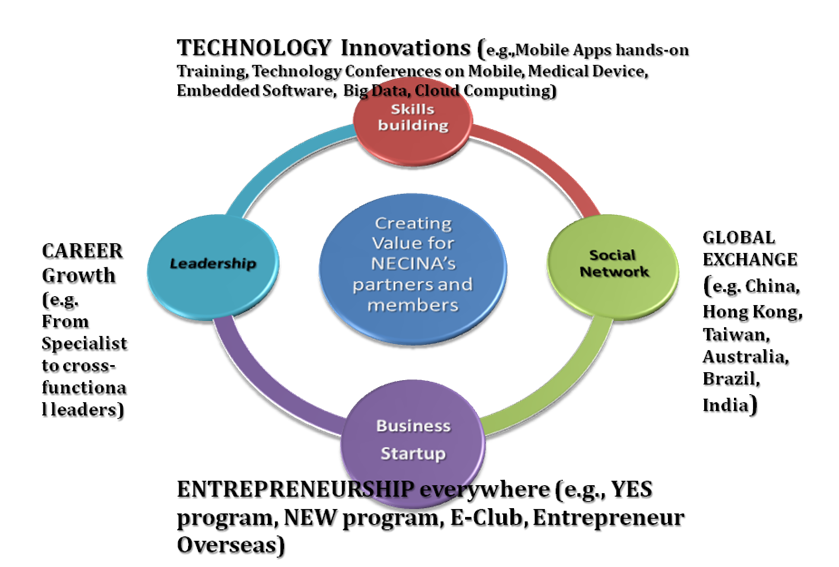 NECINA is a place that you can Connect, Create and Grow.  Our events and programs will establish rewarding experience, show how to develop win-win relationships, and deliver results in a cost effective way.  NECINA events and programs are created and run by volunteers with constant exercises in team building and technology adoptions. Involving with NECINA will be a investment in anyone's future.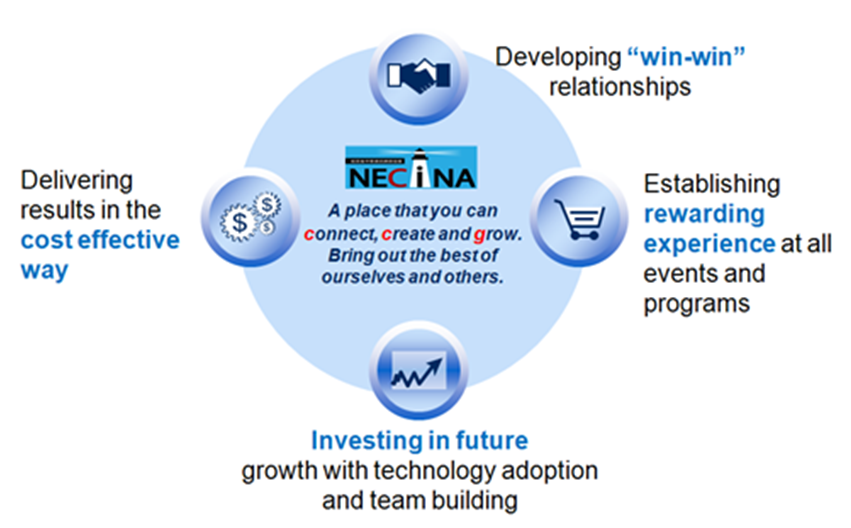 NECINA will continue and strengthen our established operation model of the five teams (Products, Engagement, Marketing, Membership, and Infrastructure).  Together, these team will provide conferences and programs, seminars and workshops that will facilitate information exchange and maximize networking results.
Leading this year's Product team will be Tony Tian and Ke Ning. They will be responsible for organizing conferences.  Connie Dai will lead Engagement team on keeping our stakeholders engaged.   Delia Wu will lead Marketing team, distributes our event and program announcements, and focuses on increasing the branding impact of NECINA.  Shanshan Liu will lead Membership team, keeping all our members happy.   The Infrastructure team is responsible for providing technology that run this organization efficiently, be it developing websites and mobile apps, or creating and deploying web apps on the cloud, etc. It will be led by another one of our rising stars Mr. Hongmin Fan.  This year, we have Ms. Jackie Yang is our General Manager, who supports overall logistics and keeping all the loose ends tied.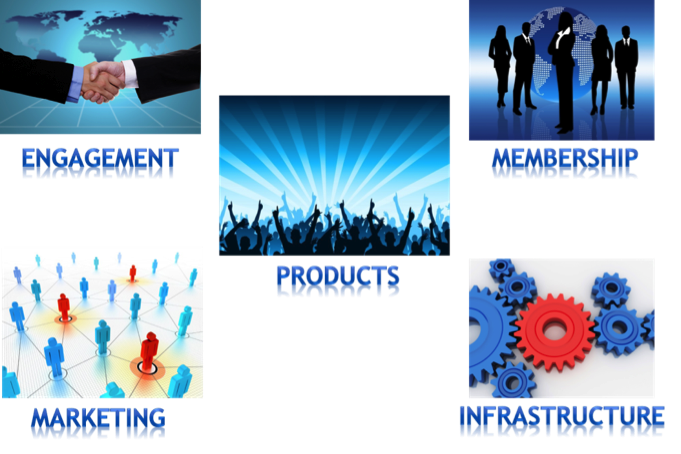 We want to invite you to join our team. diversified as we are, and inclusive as we need to be.  We are all volunteers sharing the same passion and value. Remember, we are not doing this because we need to, but because we want to.  As Dale Carnegie once said, "If we want to find happiness, let's stop thinking about gratitude or ingratitude and give for the inner joy of giving."
NECINA offer the platform for everyone to practice what we learn in serving the community with well-organized and high quality events.  Let us take charge of our own career and personal growth, take it to the next level!  Come to join us as a NECINA member or officer. There are many reasons and benefits in doing so. To name a few:
Acquire

skill sets

Build

great companies

Establish

track record

Extend

professional network

Make

cool friends

Contribute

to the community
If you'd like join our officers' team, visit our "Team" page and contact the leader(s) of the team that interest you.